Super Achievers Award
This Award is meant for Cub Scouts.

---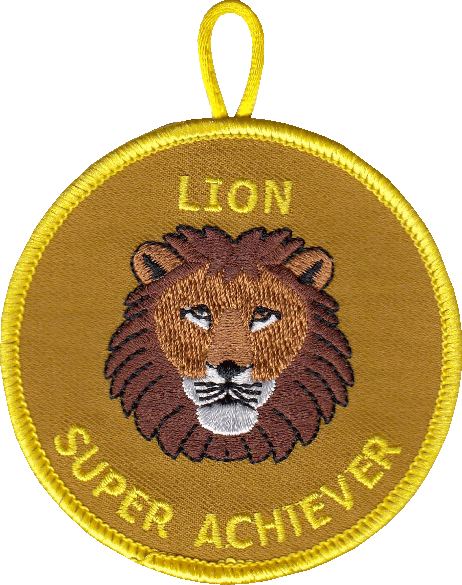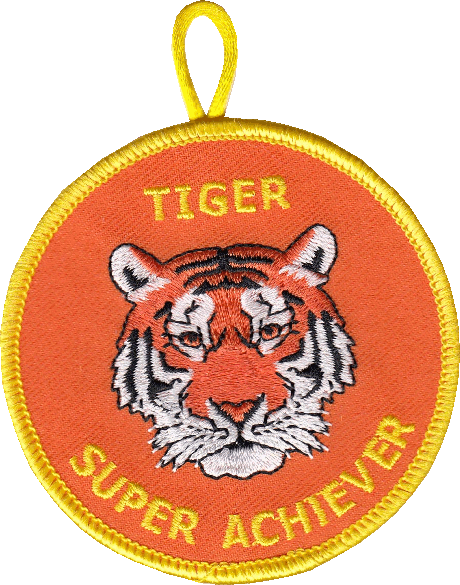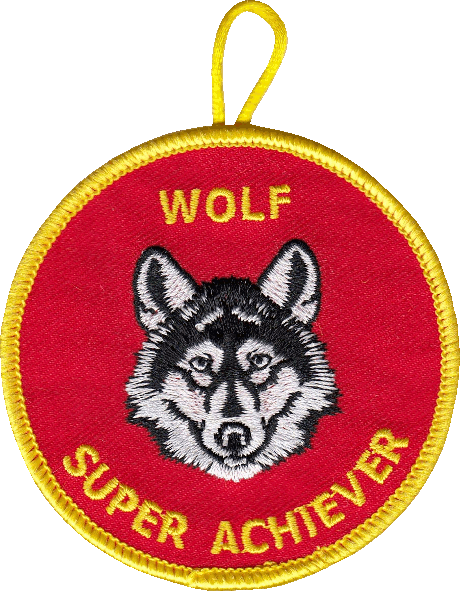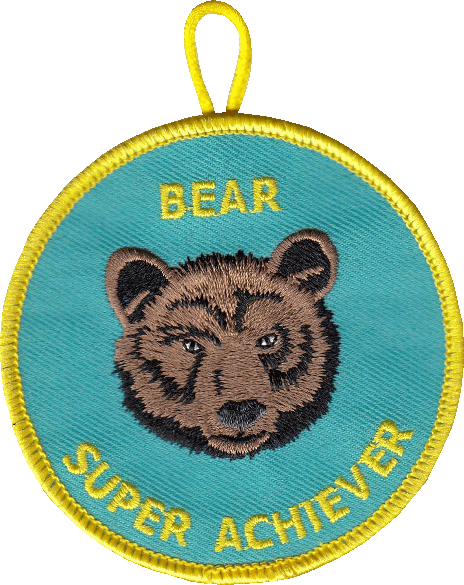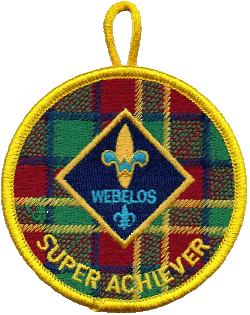 The Super Achiever award is for all Cub Scouts in each rank that earn all Adventure pins. This Super Achiever patch is not an official advancement award, but is a popular way to recognize scouts that do more than the rank requirements.
Check with your pack leader to see if you can use it.
This is a "temporary" patch to be displayed centered on the right pocket - you can hang it from the pocket button by the loop included on the patch.
Order your Super Achiever patch.
There is a Lion Super Achiever, Tiger Super Achiever, Wolf Super Achiever, and Bear Super Achiever, in addition to the Webelos Super Achiever patch.
Click one to vote:
Did you like it?

Or not?

---
- Ask a Question - Add Content
Just for Fun: Socializing merit badge





---
This site is not officially associated with the Boy Scouts of America


Find more Scouting Resources at www.BoyScoutTrail.com
Follow Me, Scouts