Boy Scout Trail Contest
Enter
to win one of these prizes ...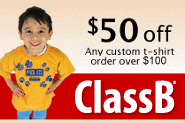 Free Shirts!
ClassB.com is contributing a $50.00 coupon valid on any custom t-shirt order over $100!
Scout Snacks!
2 dozen smoked snacks from Country Meats for your next campout, and maybe your next fundraiser.
Scout Gift Card!
A $25.00 Scouting gift card for use at ScoutShop.org - some local scout shops accept these, too.
Past Winners

08/21 - Vincent C. of Troop 513, Brunswick, OH won ScoutShop Gift Card
08/21 - Shannon O. of Troop 10, Mesa, AZ won ClassB.com Coupon
06/21 - Kevin S. of Troop 727, Kingwood, TX won ScoutShop Gift Card
06/21 - Andrew J. of Troop 39, Cumming, GA won Scout Snacks
06/21 - Darrell P. of Pack 655, Hamptonville, NC won ClassB.com Coupon
05/21 - Anne Marie M. of Troop 23, West Chester, PA won ClassB.com Coupon
05/21 - Shelley S. of Troop 71, Independence, KY won Scout Snacks
05/21 - Robert S. of Troop 401, Helotes, TX won ScoutShop Gift Card
04/21 - Richard D. of Troop 13, Bordentown, NJ won ClassB.com Coupon
04/21 - Patti B. of Troop 31, Rochester, NY won Scout Snacks
03/21 - Dan W. of Troop 1143, Vienna, VA won ScoutShop Gift Card
03/21 - Andrew J. of Troop 3752, Essex Junction, VT won Scout Snacks
02/21 - Laura B. of Troop 11, Langhorne, PA won Scout Snacks
02/21 - Jonathan T. of Pack 287, Portage, MI won ScoutShop Gift Card
01/21 - Clark M. of Pack 490, Glendora, CA won ClassB.com Coupon
01/21 - Tim J. of Troop 39, Cumming, GA won Scout Snacks
01/21 - Brian N. of Birth of Freedom, York, PA won ScoutShop Gift Card
12/20 - Larry T. of Troop 402, Miamisburg, OH won ScoutShop Gift Card
12/20 - Kevin T. of Troop 300, Brandon, MS won ClassB.com Coupon
12/20 - Chris Q. of Troop 488, Lewis Center, OH won Scout Snacks
11/20 - Stephen M. of Pack 595, Houston, TX won ScoutShop Gift Card
11/20 - Cindy R. of Troop 482, Fairfield, CA won Scout Snacks
11/20 - Michael B. of Troop 392, Fort Wayne, IN won ClassB.com Coupon
10/20 - Michael M. of Troop 139, Warminster, PA won Scout Snacks
10/20 - Mike K. of Pack 4544, Silverdale, WA won ScoutShop Gift Card
10/20 - Jeannie H. of Troop 914, Cincinnati, OH won ClassB.com Coupon
09/20 - Brett I. of Troop 357, Victorville, CA won Scout Snacks
09/20 - Jeff M. of Troop 165, Lancaster, OH won ScoutShop Gift Card
08/20 - Roy P. of Pack 1095, Clawson, MI won ClassB.com Coupon
08/20 - Dave P. of Troop 55, Garden City, NY won ScoutShop Gift Card
08/20 - Cameron P. of Troop 105, Collegeville, PA won Scout Snacks
07/20 - Ilse A. of Troop 301, Alta Loma, CA won ClassB.com Coupon
07/20 - Patrick S. of Troop 71, Independence, KY won ScoutShop Gift Card
07/20 - David Z. of Troop 33, Bayfield, CO won Scout Snacks
06/20 - Vickie G. of Troop 137, Federalsburg, MD won ScoutShop Gift Card
06/20 - Rosemary M. of Troop 596, League City, TX won Scout Snacks
06/20 - Andrew J. of Troop 3752, Essex, VT won ClassB.com Coupon
05/20 - Rita F. of Troop 3TO, Cypress, TX won ClassB.com Coupon
05/20 - Jagger C. of Troop 9534, Hastings, MN won Scout Snacks
05/20 - Dennis H. of Troop 10, Mesa, AZ won ScoutShop Gift Card
04/20 - Jeffrey G. of Troop 60, S. Orange, NJ won ScoutShop Gift Card
04/20 - Donna W. of Troop 334, Uniontown, OH won Scout Snacks
04/20 - Hank G. of Troop 125, Gainesville, FL won ClassB.com Coupon
03/20 - Nancy P. of Troop 309-G, Fayetteville, GA won SansBug Tent
03/20 - Pam J. of Troop 945, Damascus, MB won ClassB.com Coupon
03/20 - Cheryl B. of Troop 121, Flint, MI won Scout Snacks
02/20 - Felice C. of Troop 1456G, Springville, UT won ClassB.com Coupon
02/20 - John B. of Troop 34, Manchester, IA won SansBug Tent
02/20 - Bill J. of Troop 945, Clarksburg, MD won Scout Snacks
01/20 - Christy B. of Pack 222, Perris, CA won Scout Snacks
01/20 - Tom M. of Troop 4016, Campbell Hall, NY won ClassB.com Coupon
01/20 - Darrell P. of Pack 655, Yadkinville, NC won SansBug Tent
12/19 - Tracy M. of Troop 005, Plant City, FL won Scout Snacks
12/19 - Katherine A. of Troop 303, Swansea, MA won SansBug Tent
12/19 - Dustin D. of Troop 103, Cicero, IN won ClassB.com Coupon
11/19 - Louisa A. of Troop 664, New York, NY won ClassB.com Coupon
11/19 - Steve F. of Troop 417, Waldorf, MD won Scout Snacks
10/19 - Jim G. of Pack 111, La Grange, IL won ClassB.com Coupon
10/19 - Cole D. of Troop 673, Sterling, VA won Scout Snacks
10/19 - Cody T. of Troop 92, Rochester, NY won SansBug Tent
09/19 - Mai T. of Pack 495 won ClassB.com Coupon
09/19 - Leah L. of Troop 169, Moorseville, NC won SansBug Tent
09/19 - Elvis M. of Troop 1004, Houston, TX won Scout Snacks
08/19 - Michael K. of Troop 1539, Silverdale, WA won ClassB.com Coupon
08/19 - Bill M. of Troop 418, Rexburg, ID won SansBug Tent
07/19 - Daniel T. of Troop 54, Brookline, MA won ClassB.com Coupon
07/19 - David J. of Troop 2, Sylvania, OH won SansBug Tent
07/19 - Cameron S. of Troop 141, Belvidere, IL won Scout Snacks
06/19 - Mary M. of Troop 229, Portland, OR won SansBug Tent
06/19 - Alex G. of Troop 4006, Clifton Park, NY won Scout Snacks
05/19 - Thomas M. of Troop 1004, Houston, TX won SansBug Tent
05/19 - Debbie D. of Troop 817, Grafton, WI won ClassB.com Coupon
05/19 - Michael M. of Troop 128, Ventura, CA won Scout Snacks
04/19 - Sam W. of Troop 468, Pearland, TX won ClassB.com Coupon
04/19 - Joe W. of Troop 216, N. Liberty, IA won Scout Snacks
03/19 - Rachel G. of Pack 3, Brick, NJ won ClassB.com Coupon
03/19 - Michael S. of Troop 141, Belvidere, IL won SansBug Tent
02/19 - Sheri S. of Troop 2, Bunker Hill, IL won ClassB.com Coupon
02/19 - Daniel G. of Troop 60, S. Orange, NJ won SansBug Tent
02/19 - Scott H. of Troop 581, Gainesville, VA won Scout Snacks
01/19 - Chris C. of Troop 69, Pine Island, MN won Scout Snacks
01/19 - David C. of Troop 100, Marlton, NJ won
12/18 - Jeff W. of Troop 984, O'Fallon, MO won
12/18 - Laura F. of Troop 22, Hubbardston, MA won ClassB.com Coupon
12/18 - Steve H. of Troop 141, Wagram, OH won SansBug Tent
11/18 - Tracy M. of Pack 1179, Pleasant Grove, UT won ClassB.com Coupon
11/18 - Jodi B. of Troop 4, Coopersville, MI won Scout Snacks
11/18 - Judi M. of Troop 329, Dayton, OH won SansBug Tent
10/18 - Leigh S. of Troop 2, Wesley Chapel, FL won Scout Snacks
10/18 - Michelle C. of Pack 3038, W. Valley City, UT won SansBug Tent
10/18 - Mark S. of Troop 23, Clintonville, WI won ClassB.com Coupon
09/18 - Alysia C. of T534, Hastings, MN won Scout Snacks
09/18 - Debbie C. of Troop 2013, Bordentown, NJ won SansBug Tent
09/18 - Steve M. of Troop 23, Downington, PA won ClassB.com Coupon
08/18 - Daniel C. of Troop 13, Bordentown, NJ won ClassB.com Coupon
08/18 - Trevor S. of Troop 464, Pearland, TX won SansBug Tent
07/18 - Mark H. of Troop 30, Crestview, FL won SansBug Tent
07/18 - Theresa M. of Troop 800, Kissimmee, FL won Scout Snacks
07/18 - Tracy E. of Troop 108, Jefferson, AR won
06/18 - Jay B. of Troop 706, Glyndon, MD won SansBug Tent
06/18 - Josh O. of Troop 114, Everett, WA won Scout Snacks
06/18 - Eric C. of Troop 1800, Salt Lake City, UT won ClassB.com Coupon
05/18 - Terri R. of Troop 260, Milwaukee, WI won Scout Snacks
05/18 - Donald J. of Troop 881, Cincinnati, OH won SansBug Tent
05/18 - Sandi B. of Troop 258, Prospect, CT won ClassB.com Coupon
04/18 - Seamus O. of Troop 102, Ventura, CA won ClassB.com Coupon
04/18 - Bill S. of Troop 16, Middletown, CT won Scout Snacks
04/18 - Brandon R. of Troop 9148, Hudson, WI won
03/18 - Ed C. of Troop 1, Westchester, IL won Scout Snacks
03/18 - Chris W. of Troop 704, Blacksburg, VA won SansBug Tent
02/18 - Kevin S. of Troop 6, Portsmouth, RI won
02/18 - Jaron K. of Troop 50, Mahwah, NJ won
02/18 - David S. of Troop 5, Yonkers, NY won SansBug Tent
01/18 - Curt W. of Troop 326, Omaha, NE won
01/18 - Brenda U. of Pack 182, Pickerington, OH won
01/18 - Adam C. of Troop 471, Tomball, TX won
11/17 - Chris H. of Troop 444, Sierra Vista, AZ won Scout Snacks
11/17 - Chris H. of Crew 13, Montgomery, IL won SansBug Tent
11/17 - Jana M. of Troop 4770, Boaz, AL won
10/17 - Ron C. of Troop 499, Wharton, TX won
10/17 - Nancy A. of Troop 799, Chesterfield, VA won
10/17 - Kathy G. of Troop 212, Lutz, FL won
09/17 - Robert W. of Troop 431, Amherst, NY won Scout Snacks
09/17 - Tom C. of Troop 99, Chatsworth, CA won
09/17 - Anthony K. of Pack 85, Elizabethtown, PA won SansBug Tent
06/17 - Karl B. of Troop 145, San Antonio, TX won ClassB.com Coupon
06/17 - Bob T. of Troop 130, Feasterville, PA won Scout Snacks
06/17 - Donna S. of Wilkes Barre, PA won
05/17 - Deborah H. of Troop 51, Palm Bay, FL won Scout Snacks
05/17 - Melanie L. of Troop 822, Palm City, FL won ClassB.com Coupon
05/17 - Steven A. of Pack 534, Arlington, TX won SansBug Tent
04/17 - Oliver H. of Troop 8, Bradenton, FL won
04/17 - Elvis M. of Troop 4016, Ballston Spa, NY won SansBug Tent
04/17 - John D. of Troop 16, Ledyard, CT won
03/17 - Melani R. of Troop 870, Aloha, OR won Scout Snacks
03/17 - Jason P. of Troop 130, Golden, CO won SansBug Tent
03/17 - Royce L. of Troop 220, Watauga, TX won ClassB.com Coupon
02/17 - Denise S. of Troop 334, Akron, OH won
02/17 - Barb K. of Pack 6410, Woodstock, GA won ClassB.com Coupon
02/17 - Eric P. of Troop 249, Coral Springs, FL won Scout Snacks
01/17 - Rob A. of Troop 160, Chantilly, VA won ClassB.com Coupon
01/17 - Michael I. of Troop 5, Hainesport, NJ won Scout Snacks
01/17 - Claire S. of Pack 222, San Diego, CA won SansBug Tent
12/16 - Francis K. of Troop 76, Wayside, NJ won
12/16 - Burts C. of Troop 48, Kingsport, TN won
12/16 - Darin J. of GSL Council, Draper, UT won SansBug Tent
11/16 - Greg M. of Pack 1611, Springfield, VA won
11/16 - Rebecca B. of Troop 7132, Decatur, AL won
10/16 - Teresa S. of Troop 77, Staten Island, NY won SansBug Tent
10/16 - Giuseppe M. of Pack 600, Plainedge, NY won Scout Snacks
10/16 - Don K. of Pack 100, Marlton, NJ won
09/16 - Derek B. of Pack 246, Cottage Grove, MN won Scout Snacks
09/16 - Cheryl D. of Troop 40, St. Joseph, IL won
08/16 - Keith M. of Troop 54, Worcester, MA won ClassB.com Coupon
08/16 - Christine F. of Troop 215, Berea, OH won
08/16 - Cheryl N. of Pack 518, Coon Rapids, MN won
07/16 - Shannon O. of Troop 10, Mesa, AZ won
07/16 - Lauri B. of Pack 352, Bethlehem, PA won
07/16 - Bruce C. of Troop 602, Toccoa, GA won SansBug Tent
06/16 - Antonio L. of Troop 23, Orlando, FL won Scout Snacks
06/16 - Marcus B. of Troop 40, Candler, NC won ClassB.com Coupon
06/16 - Terri R. of Troop 300, Nescopeck, PA won SansBug Tent
05/16 - Ken Z. of Troop 516, Janesville, WI won Scout Snacks
05/16 - Todd S. of Troop 178, Rochester, NY won ClassB.com Coupon
04/16 - Theresa M. of Troop 800, Kissimmee, FL won ClassB.com Coupon
04/16 - Fred L. of Troop 1332, Houston, TX won
04/16 - Kristi V. of Troop 002, Kennesaw, GA won
03/16 - Jeff P. of Troop 683, East Bend, NC won
03/16 - Thomas B. of Troop 291, Hicksville, NY won
03/16 - Jennifer I. of Pack 3154, Monticello, IN won Scout Snacks
01/16 - Dave K. of Troop 205, Apple Valley, MN won
01/16 - Wayne L. of Pack 180, Mechanicsburg, PA won Scout Snacks
01/16 - Thomas P. of Troop 191, Avondale, PA won
12/15 - Corey W. of Pack 88, Eau Claire, WI won
12/15 - Nick P. of Troop 702, San Leandro, CA won
12/15 - Chuck P. of Troop 53, Swampscott, MA won Scout Snacks
11/15 - Kim C. of Pack 255, Houston, OH won ClassB.com Coupon
11/15 - N. B. of Troop 57, Orinda, CA won Scout Snacks
11/15 - Ernie B. of Troop 311, Houma, LA won
10/15 - Eric V. of Pack 587, Chandler, AZ won Scout Snacks
10/15 - Matt T. of Troop 216, Eureka, KS won
10/15 - Nancy P. of Pack 66, Monrovia, CA won
09/15 - Thomas P. of Ft. Myers, FL won Scout Snacks
09/15 - Dan O. of Troop 442, Sachse, TX won
09/15 - Carole D. of Pack 403, Northport, NY won ClassB.com Coupon
07/15 - Shelley M. of Pack 2, Ottumwa, IA won SansBug Tent
07/15 - Danielle J. of Draper, UT won
07/15 - Doug J. of Troop 602, Toccoa, GA won Scout Snacks
06/15 - Sid Z. of Troop 10, Reno, NV won ClassB.com Coupon
06/15 - Margaret M. of Troop 814, Stillwater, OK won SansBug Tent
06/15 - Kimberly K. of Troop 44, Anna, IL won
05/15 - Bob K. of Troop 216, Lionville, PA won
05/15 - Patrick D. of Pack 103, Topeka, KS won
05/15 - Sandra O. of Troop 182, Freedom Plains, NY won Scout Snacks
04/15 - Richard K. of Troop 204, Madison, AL won
04/15 - Robert P. of Pack 204, N. Olmstead, OH won ClassB.com Coupon
04/15 - Brent D. of Troop 192, St. Cloud, FL won
03/15 - Karen S. of Pack 66, West Windsor, NJ won
03/15 - Danny W. of Troop 1, Duncanville, TX won
03/15 - Pam H. of Troop 353, Weldon Spring, MO won
02/15 - Carmen B. of Pack 422, Bowling Green, OH won
02/15 - Amy H. of Troop 46, Waxhaw, NC won SansBug Tent
02/15 - John H. of Troop 96, Erie, PA won ClassB.com Coupon
01/15 - Christopher M. of Troop 252, Philadelphia, PA won
01/15 - Zacary B. of Troop 258, Prospect, CT won SansBug Tent
01/15 - Steve P. of Troop 209, Clinton Township, MI won
12/14 - John L. of Troop 1130, Falls Church, VA won
12/14 - Kathleen A. of Pack 318, Billings, MT won Scout Snacks
11/14 - Gregg V. of Troop 99, Elizabeth, PA won ClassB.com Coupon
11/14 - Joe C. of Troop 453, Waco, TX won
11/14 - Eric T. of Troop 534, Mechanicsville, VA won
10/14 - Ian U. of Troop 325, Englewood, OH won
10/14 - George T. of Troop 135, Waukesha, WI won Scout Snacks
09/14 - Dawn B. of Pack 7062, Deptford, NJ won ScoutShop Gift Card
09/14 - Doddie R. of Troop 10, Bradenton, FL won Scout Snacks
08/14 - Stephan G. of Troop 679, Ramona, CA won
08/14 - Mike B. of Troop 56, Bullhead City, AZ won Scout Snacks
08/14 - David S. of Troop 114, Bedford, MA won ClassB.com Coupon
07/14 - Marc L. of Troop 34, Hanson, MA won Scout Snacks
07/14 - David R. of Troop 439, Spokane Valley, WA won
07/14 - Dave K. of Troop 205, Apple Valley, MN won
06/14 - Tas S. of Troop 354, Jenison, MI won Scout Snacks
06/14 - Katherine F. of Pack 422, Green Cove Springs, FL won ClassB.com Coupon
06/14 - Cheryl N. of Pack 3518, Coon Rapids, MN won
05/14 - Chas L. of Troop 124, Red Bank, NJ won
05/14 - Zachary M. of Troop 633, Amarillo, TX won
05/14 - Sharon J. of Pack 702, Union, KY won Boy Scout Ring
04/14 - Conor T. of Troop 2, Chester Springs, PA won ClassB.com Coupon
04/14 - Randall H. of Troop 450, Arnold, MO won Boy Scout Ring
04/14 - Chris H. of Troop 12, Montgomery, IL won ScoutShop Gift Card
03/14 - Tim G. of Troop 854, Oakmont, PA won Boy Scout Ring
03/14 - Amy G. of Troop 382, New Braunfels, TX won
03/14 - Karen W. of Pack 211, Sartell, MN won ClassB.com Coupon
02/14 - Nancy P. of Troop 101, Elmira, NY won
02/14 - Chuong L. of Troop 828, Stillwater, OK won ClassB.com Coupon
02/14 - Erik E. of Troop 597, Naperville, IL won ScoutShop Gift Card
01/14 - Debbie C. of Troop 312, Island Park, NY won
01/14 - John B. of Troop 525, Indianapolis, IN won ScoutShop Gift Card
01/14 - Tom P. of Troop 191, Avondale, PA won ClassB.com Coupon
12/13 - Daniel B. of Troop 16, Greenfield, MA won
12/13 - Barry S. of Troop 339, Sumter, SC won
12/13 - Paul G. of Troop 530, Nelson, NH won ScoutShop Gift Card
11/13 - Angie T. of Pack 3470, Ft. Wayne, IN won
11/13 - Marsha G. of Troop 229, Winamac, IN won
10/13 - Joseph S. of Pack 1607, Royal Oak, MI won ClassB.com Coupon
10/13 - Brian L. of Troop 105, Noblesville, IN won
10/13 - Greg V. of Troop 7306, Hutchinson, KS won ScoutShop Gift Card
09/13 - Timothy D. of Troop 307, Clark Fork, ID won ClassB.com Coupon
09/13 - Lizette T. of Pack 172, Stratford, CT won Bonus ScoutShop Gift Card
09/13 - Melinda H. of Troop 174, Newville, PA won ScoutShop Gift Card
08/13 - Kelly P. of Pack 66, San Antonio, TX won
08/13 - Jerry S. of 1st Lappe Scouts, Lappe, ON Canada won
08/13 - Jack Z. of Troop 1345, Dumont, NJ won
07/13 - Tim J. of Pack 39, Cumming, GA won
07/13 - Mark Z. of Troop 271, Grand Rapids, MI won
07/13 - Adam H. of Troop 513, Phoenix, AZ won
06/13 - Kim R. of Pack 574, Dunnellon, FL won
06/13 - David S. of Troop 114, Bedford, MA won ScoutShop Gift Card
06/13 - Nancy R. of Pack 244, Phoenix, AZ won ClassB.com Coupon
05/13 - Richard M. of Pack 301, Anna, OH won
05/13 - Denamarie B. of Troop 321, Mission Viejo, CA won ScoutShop Gift Card
05/13 - Cody T. of Troop 92, Spencerport, NY won SansBug Tent
04/13 - Randy Y. of Troop 422, South Bend, IN won
04/13 - Doug P. of Troop 390, Rigby, ID won
03/13 - Ethan F. of Pack 61, Garden City, KS won ClassB.com Coupon
02/13 - Matthew H. of Troop 319, Brooklyn, OH won
02/13 - Tommy T. of Pack 4444, Belfair, WA won ScoutShop Gift Card
01/13 - Pat V. of Troop 74, Towaco, NJ won
01/13 - James P. of Pack 50, Rome, NY won
01/13 - Karla H. of Pack 54, Dubuque, IA won
12/12 - Don M. of Pack 372, Waconia, MN won
12/12 - John I. of Troop 320, Columbia, IL won
12/12 - Denise R. of Troop 173, Las Cruces, NM won
11/12 - Robin R. of Troop 104, Beacon Falls, CT won ScoutShop Gift Card
11/12 - Nancy P. of Troop 101, Elmira, NY won
11/12 - Gene O. of Troop 112, Cincinnati, OH won ClassB.com Coupon
10/12 - Ryan C. of Troop 217, Chicora, PA won
10/12 - Lin W. of Troop 4175, Lawton, OK won
10/12 - JT J. of Troop 39, Cumming, GA won ClassB.com Coupon
09/12 - Katie F. of Pack 422, Green Cove Springs, FL won ClassB.com Coupon
09/12 - Todd G. of Pack 125, Holly Springs, GA won
09/12 - Sheyenne A. of Pack 456, Round Rock, TX won
08/12 - Ken K. of Troop 319, Huntington Beach, CA won
08/12 - Dave S. of Troop 134, Hartsburg, MO won
08/12 - Matthew D. of Troop 94, Gates, NY won
07/12 - Margaret R. of Troop 712, Severn, MD won
07/12 - Shannon D. of Pack 54, Nashville, TN won
06/12 - Michael D. of Troop 223, Los Angeles, CA won
06/12 - Kenneth K. of Troop 977, Broken Arrow, OK won
05/12 - Lisa E. of Troop 737, Blythewood, SC won ScoutShop Gift Card
05/12 - Jennifer M. of Troop 250, Byron Center, MI won
02/12 - Vicki K. of Pack 917, Shakopee, MN won ScoutShop Gift Card
02/12 - Raymond H. of Pack 509, Ham Lake, MN won
01/12 - Amy T. of Pack 1302, Hazel Park, MI won
01/12 - Rich H. of Troop 26, Omaha, NE won ClassB.com Coupon
12/11 - Al H. of Troop 56, Stewartville, MN won ScoutShop Gift Card
12/11 - Chris S. of Pack 7, Milford, CT won
11/11 - Adam M. of Pack 20, Boonsboro, MD won
11/11 - Jennifer P. of Pack 62, Winchester, VA won ScoutShop Gift Card
10/11 - Michelle F. of Pack 568, Sebastian, FL won ClassB.com Coupon
10/11 - Lucie F. of Troop 200, Cumming, GA won ScoutShop Gift Card
09/11 - Aaron R. of Troop 111, Grimes, IA won
09/11 - Jill B. of Troop 3, Sharon, PA won ScoutShop Gift Card
08/11 - Jim S. of Troop 315, Olathe, KS won
08/11 - Chris E. of Pack 582, Franklin, WI won
07/11 - Terri D. of Pack 85, Cortland, NY won
07/11 - Eugene C. of Pack 283, Newark, DE won ClassB.com Coupon
06/11 - Malachi I. of Troop 138, Carrollton, GA won
06/11 - Angela T. of Pack 779, Kernersville, NC won
05/11 - Jeremy S. of Troop 9168, Lewisville, TX won ScoutShop Gift Card
05/11 - Ed B. of Troop 1433, Parkville, MO won
04/11 - Dennis U. of Troop 74, Etowah, TN won ScoutShop Gift Card
04/11 - Lynn T. of Troop 360, Inman, SC won
03/11 - Keith R. of Troop 50, Georgetown, MA won ScoutShop Gift Card
03/11 - April B. of Pack 86, Seymour, TN won
02/11 - Joanna M. of Troop 213, Murrysville, PA won
02/11 - Becky B. of Pack 114, Fremont, CA won
01/11 - Beverly P. of Troop 246, Birmingham, AL won ClassB.com Coupon
01/11 - NIcholas J. of Troop 101, Connellsville, PA won
01/11 - David Z. of Troop 172, Warrington, PA won WilderSol Fire Piston
12/10 - Peter L. of Pack 303, Weymouth, MA won
12/10 - Sam C. of Troop 4070, Geneseo, NY won
12/10 - Fred W. of Pack 870, Dormont, PA won ClassB.com Coupon
11/10 - Mark M. of Troop 98, Cleveland, OH won
11/10 - Larry M. of Troop 223, Colorado Springs, CO won
11/10 - John I. of Troop 320, Columbia, IL won ClassB.com Coupon
10/10 - Jamie L. of Troop 362, Virginia Beach, VA won
10/10 - Cathy P. of Pack 415, Pensacola, FL won ClassB.com Coupon
10/10 - Wayne G. of Troop 915, Westchester, CA won WilderSol Fire Piston
09/10 - Shawn L. of Pack 673, La Mirada, CA won WilderSol Fire Piston
09/10 - Dave K. of Troop 38, Dansville, NY won ClassB.com Coupon
09/10 - Gary S. of Troop 260, Milwaukee, WI won ScoutShop Gift Card
08/10 - Fawn W. of Pack 119, Decaturville, TN won
08/10 - Cherilyn R. of Pack 26, New Britain, CT won
08/10 - Justin M. of Troop 241, Lithopolis, OH won
07/10 - Teresa W. of Troop 70, Crowley, LA won ScoutShop Gift Card
07/10 - Anna Q. of Pack 531, McKinney, TX won
07/10 - Peter D. of Troop 335, Arlington, TN won ClassB.com Coupon
06/10 - Kimberly L. of Troop 116, Valley Stream, NY won ScoutShop Gift Card
06/10 - Liese T. of Pack 288, St. Paul, MN won WilderSol Fire Piston
06/10 - Danielle M. of Pack 76, Coral Gables, FL won
05/10 - Alicia S. of Pack 776, Woodstock, IL won WilderSol Fire Piston
05/10 - David F. of Troop 37, Arlington Heights, IL won ScoutShop Gift Card
05/10 - Andrew T. of Troop 360, Boiling Springs, SC won ClassB.com Coupon
04/10 - Steve B. of Troop 519, Greer, SC won ScoutShop Gift Card
04/10 - Mick W. of Troop 804, Zionsville, IN won
04/10 - Kyle C. of Pack 433, Portland, OR won
03/10 - Misty F. of Pack 111, Colorado Springs, CO won
03/10 - Jaren J. of Pack 728, Savage, MN won
03/10 - Barry D. of Troop 201, Endicott, NY won
02/10 - Brad B. of Troop 48, Chapin, SC won
02/10 - Linda L. of Troop 404, Lima, PA won
02/10 - Tina M. of Troop 93, Franklin Square, NY won
01/10 - Russell D. of Troop 121, Winterset, IA won ClassB.com Coupon
01/10 - Amy S. of Pack 773, Tucson, AZ won
12/09 - Janna H. of Troop 320, Batesville, AR won
12/09 - Garrett R. of Troop 205, Anderson, SC won WilderSol Fire Piston
12/09 - Dustin J. of Troop 437, Minot, ND won
11/09 - Max H. of Troop 248, Oakdale, PA won WilderSol Fire Piston
11/09 - Bill S. of Pack 671, St. Louis, MO won
11/09 - Chris L. of Troop 265, Bartlett, TN won
10/09 - Brian J. of Pack 11, Denham Springs, LA won
10/09 - George S. of Troop 321, Lynn Haven, FL won ScoutShop Gift Card
10/09 - Stan J. of Pack 242, Stafford, VA won WilderSol Fire Piston
09/09 - Darrel M. of Pack 915, Deer Park, TX won WilderSol Fire Piston
09/09 - Lisa C. of Pack 112, Ocala, FL won
09/09 - Jennifer R. of Troop 46, Montgomery, NJ won
08/09 - Robert B. of Pack 712, Virginia Beach, VA won
08/09 - Donald J. of Pack 929, Fairfield, OH won ScoutShop Gift Card
07/09 - Kelly R. of Troop 820, Houma, LA won
07/09 - Charlie C. of Crew 115, Windsor, CT won WilderSol Fire Piston
07/09 - Paula H. of Troop 192, Bartonville, TX won
06/09 - Adam L. of Troop 730, Summerville, SC won
06/09 - Wayne T. of Troop 437, Minot, ND won
06/09 - Dawn W. of Troop 4151, Southside, AL won
05/09 - Janice M. of Troop 106, Murfreesboro, TN won
05/09 - Michael G. of Troop 172, New Paltz, NY won
05/09 - Brandon J. of Troop 825, Ridgecrest, CA won
04/09 - Andres S. of Troop 167, Temple City, CA won
04/09 - Aaron R. of Troop 111, Des Moines, IA won
03/09 - Cheryl C. of Pack 59, Cinnaminson, NJ won
03/09 - Jon R. of Pack 99, Hilton, NY won
03/09 - Ferrell G. of Troop 508, Lilburn, GA won
02/09 - AJ J. of Pack 57, Newton, AL won
02/09 - Cindy J. of Pack 3017, Kingwood, TX won ClassB.com Coupon
02/09 - Lisa C. of Pack 8, Honea Path, SC won WilderSol Fire Piston
01/09 - Kristi J. of Pack 3017, Kingwood, TX won
01/09 - Brian M. of Pack 282, South Riding, VA won ClassB.com Coupon
01/09 - Richard H. of Pack 65, Mint Hill, NC won
12/08 - Brian D. of Troop 1122, Uxbridge, MA won
12/08 - Stephanie L. of Pack 360, Tullahoma, TN won ScoutShop Gift Card
11/08 - Tiwana L. of Pack 270, Brooklyn, NY won
11/08 - Suzette M. of Troop 157, San Antonio, TX won
11/08 - Susan S. of Troop 122, Concord, NC won
10/08 - Connie D. of Pack 295, Custer, WI won ScoutShop Gift Card
10/08 - Ellen F. of Troop 178, Rochester, NY won
10/08 - Justin E. of Troop 283, Mechanicsburg, PA won
09/08 - Christian C. of Pack 287, Huntington Beach, CA won
09/08 - Jimmy W. of Pack 27, San Mateo, CA won
09/08 - Collin S. of Pack 165, Celina, OH won WilderSol Fire Piston
08/08 - Jerry Q. of Pack 602, Uniontown, PA won
08/08 - Tom H. of Troop 159, Simpsonville, SC won
08/08 - Sharon D. of Pack 110, Naugatuck, CT won
07/08 - Noel D. of Pack 955, Des Moines, WA won ScoutShop Gift Card
07/08 - Joel C . of Troop 3332, Brooklyn Park, MN won
07/08 - Mike R. of Pack 802, Lantana, TX won
06/08 - Kane K. of Troop 664, Mililani, HI won
06/08 - Thomas V. of Troop 306, Chicago, IL won WilderSol Fire Piston
06/08 - Lauren B. of Pack 589, Sebastian, FL won ScoutShop Gift Card
05/08 - Jolene F. of Pack 994, Orem, UT won ClassB.com Coupon
05/08 - Cynthia R. of Pack 266, Peebles, OH won ScoutShop Gift Card
04/08 - Jill G. of Pack 956, Sterling, VA won
04/08 - Veronica W. of Troop 7, Concord, NC won ClassB.com Coupon
04/08 - Billy A. of Troop 257, Castle Hayne, NC won
03/08 - Meaghann J. of Pack 52, Methuen, MA won
03/08 - Cindy P. of Pack 737, Lancaster, CA won
03/08 - Steve W. of Pack 25, Uxbridge, MA won
02/08 - Theresa C. of Pack 54, Lindenwold, NJ won
02/08 - James K. of Troop 54, Lindenwold, NJ won
02/08 - Rhonda C. of Pack 115, Carrollton, TX won
01/08 - Judith M. of Pack 157, Harlem, GA won SparksFly Flint & Steel Set
01/08 - Joel C. of Troop 3332, Brooklyn Center, MN won
12/07 - Michael V. of Pack 833, La Habra, CA won ClassB.com Coupon
12/07 - Jon A. of Pack & Troop 342, Nacogdoches, TX won
12/07 - Gary S. of Pack 202, Hyattsville, MD won
11/07 - Cindy S. of Pack 517, Lawrenceville, GA won
11/07 - Katherine L. of Pack 1064, Redondo Beach, CA won ScoutShop Gift Card
11/07 - Jim P. of Troop 53, Dannemora, NY won
10/07 - Mary S. of Pack 87, Kirkwood, PA won
10/07 - Kermit R. of Troop 85, Fox Lake, IL won ClassB.com Coupon
10/07 - Colleen L. of Pack 3038, Neenah, WI won
09/07 - Nick M. of Troop 958, Cloudcroft, NM won
09/07 - Mike P. of Troop 777, Columbus, GA won
08/07 - Wayne T. of Troop 784, Tucson, AZ won
08/07 - Matthew M. of Troop 1420, Charlerio, PA won
07/07 - Thaddeus A. of Pack 98, Zanesville, OH won
07/07 - Dave S. of Troop 301, Mesa, AZ won ScoutShop Gift Card
06/07 - Gary M. of Troop 61, Glendale, AZ won
06/07 - Patricia B. of Pack & Troop 147, Carpinteria, CA won
05/07 - Keith P. of Pack 35, Jacksonville, FL won
04/07 - Jonathan L. of Troop 90, Forest Hills, PA won
04/07 - Nick R. of Troop 66, Wisconsin Dells, WI won
03/07 - Pattie M. of Pack & Troop 55, Hanover, PA won ScoutShop Gift Card
03/07 - Michael L. of Troop 42, Live Oak, CA won
02/07 - Dan H. of Pack 186, Lake Orion, MI won
02/07 - Kim B. of Troop 316, Santa Clarita, CA won
01/07 - Joe S. of Pack 620, Byron, GA won
01/07 - Robert M. of Troop 427, Orem, UT won
12/06 - Donald K. of Pack 368, Harrisburg, PA won ScoutShop Gift Card
12/06 - Jena G. of Pack 71, Middletown, IA won ScoutShop Gift Card
11/06 - Cindy S. of Pack 517, Lawrenceville, GA won
11/06 - Keith W. of Troop 435, Redford, MI won
10/06 - Rick U. of Troop 292/Pack 1294, Fullerton, CA won
10/06 - Lisa T. of Pack 359, Claremont, NC won ScoutShop Gift Card
09/06 - Amanda V. of Pack 107, Pulaski, TN won ScoutShop Gift Card
08/06 - Aaron E. of Troop 316, Santa Clarita, CA won
07/06 - Tom L. of Pack 145, Huntsville, OH won
06/06 - Elizabeth R., ASM of Troop 49, Blue Earth, MN won

---
Contest - Ask a Question - Add Content





---
This site is not officially associated with the Boy Scouts of America


Find more Scouting Resources at www.BoyScoutTrail.com
Follow Me, Scouts