Biking Dude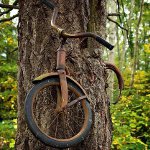 Besides doing some morning hikes in preparation for leading a week-long trek in the Wyoming wilderness in a couple weeks, I've been living vicariously through my oldest son's bicycle trip across the country. He has my Spot device to track his progress, and I created a website for him to blog about his travels.
If you'd like to check in on an Eagle Scout riding from the Atlantic to Pacific oceans, just check out
BikingDude.com
and leave him a comment of encouragement. Today, he's halfway through Montana, having started in Boston!
Posted: 21:35 07-09-2016 1280

---
Contest - Ask a Question - Add Content





---
This site is not officially associated with the Boy Scouts of America


Find more Scouting Resources at www.BoyScoutTrail.com
Follow Me, Scouts