Scoutmaster Musings
Spring has Sprung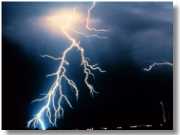 Wahoo! We're going camping tomorrow!
There's still almost a foot of snow in most places, but the continual rain and above freezing temps the past few days have melted to grass in some places. That's spring as far as I'm concerned.
And, just now, I heard my first thunderclap of the year - at 8:30am on March 11 - that's got to be a record! That certainly means SPRING has arrived. Keep in mind, this is Minnesota, and March has historically been our snowiest month of the year. So, maybe I'm pushing things a bit - less than 3 weeks ago we had our Klondike Derby.
The scouts planned this campout to be GeoCaching and it will be the first outing for some of our newly crossed-over scouts. Should be a soggy, wonderful time.
Scout On
Posted: 8:28 03-11-2010 487
---
Comments:
Mar 11, 2010 - Kevin
Hi, Love this site. But I have a problem, our webelo patrol wants to name themselves "running toilets". I see there are unofficial patches, "old fart", "flaming TP", on this website. Can they name themselves that unoficially, or do they need BSA approval. Don't really understand an unofficial category. Thanks Kevin
---
Mar 11, 2010 - Scoutmaster Paul
Kevin - One of the most important and most difficult things to create is "Patrol Spirit", or in the case of Webelos, den spirit, since they're still a den. If a group of guys can all be excited over a name that they pick out and a patch that gives them identity, then I'm all for it. Since there aren't official names for patrols or Webelos dens, scouts can use anything they want and are encouraged to be creative with their name, flag, and yell. "Creative" doesn't mean silly, flippant, crude, or degrading. What are some great team names? Vikings, Rams, Steelers, Raiders, ..., not Pansy-pickers, Disco Duds, or Armpit Hairs. This name should be something they are proud to be part of that may invoke respect, honor, or adventure. If it's just a joke, there's a good chance those scouts will treat their scouting as a joke. If there's a bit of clean humor in it, that's not a problem in my view. As their den leader, you could ask them why they like that name and patch; what it is about it that shows off their group; how it shows other people what this group of guys is like. If you, as their den leader, are uncomfortable with a name or patch or anything else the scouts want to do, you should explain to them what about it does not follow the aims of scouting and help them choose something else.
---
Mar 18, 2010 - Clymer, NY Tiger Scouts
The Clymer Tiger Scouts are working on the " How I Tell It" section. They have read this post and are very excited as well now that spring is just around the corner. Hope every one has a great spring.
---
---
Contest - Ask a Question - Add Content
---
This site is not officially associated with the Boy Scouts of America


Find more Scouting Resources at www.BoyScoutTrail.com
Follow Me, Scouts